Tuesday, 12 February (2002) - Packed. I plan to post it tomorrow morning. Due to some delays, it is quite probable that it will not reach lulu by her birthday (22nd) however this cannot be helped (obviously). I will send it as fast as I can afford and the postal service will allow.
Wednesday, umm.... 13 February - Posted. I had to courier it as it is late, and airmail would not get there in time. It cost $88 exactly (or thereabouts), weighing just under 4 KG (nearly 9 pound), EMS International Couriers. They say 5 days to the US, then another day or 2 to get to lulu. Hopefully it will get there in time or I will be annoyed at paying for the expensive courier ;)
Tuesday, 19 February - (NoteOP): Note from lulu -- Sent Mon Feb 18 22:52:47 2002 AWST (Monday 18 February, 8:52 AM lulu time)
(NoteOP): OHHHhhhh :)))) Special Delivery by US PostOffice courier.... On a holiday no less!!! (post office is closed) :)) SEE ya :) oooooo
The box arrived in good order, unopened and unharmed. And on a public holiday.
The Goods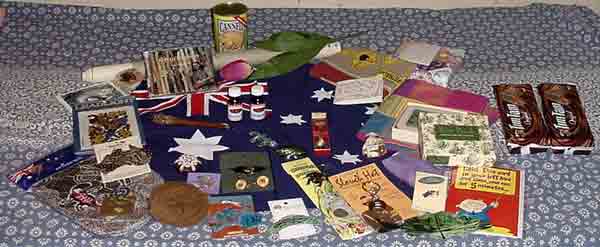 The presents laid out, note Dime's box is missing in this photo.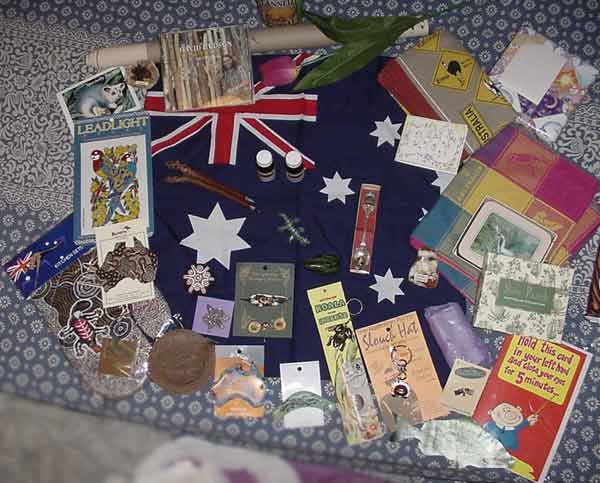 And from above.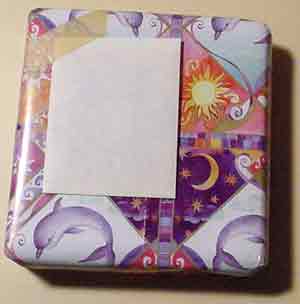 Scarlett1's present.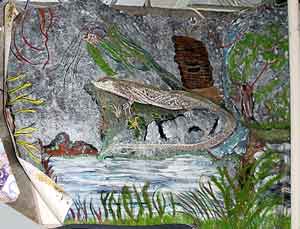 Hj's present.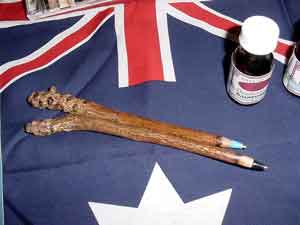 Tmoid's present.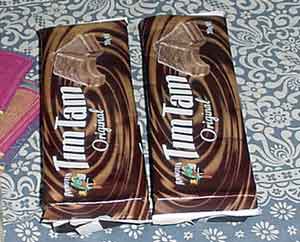 Harmony's present.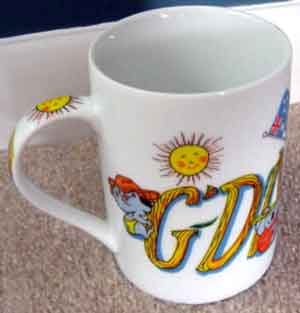 Dime's present.
The Other Things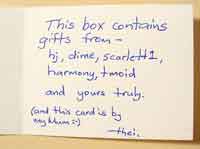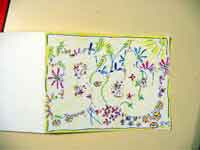 The note which was put in the box.
"This box contains gifts from -
hj, dime, scarlett1, harmony, tmoid and yours truly.
(and this card is by Mum :-)
-thei "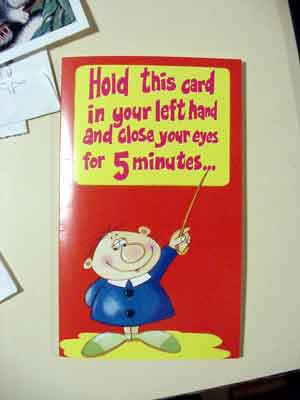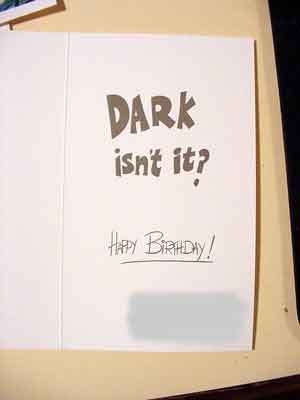 The card which I sent.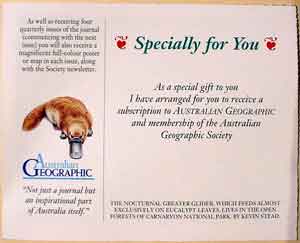 I also sent a subscription to "Australian Geographic".
The Box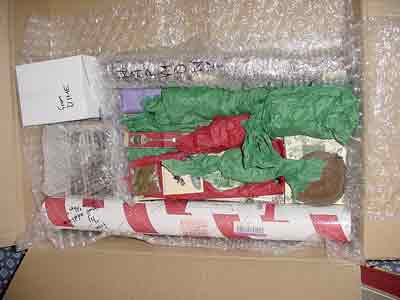 The goodies put into the box.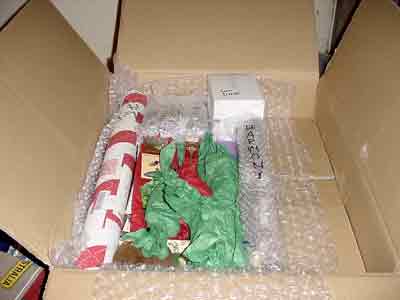 And from the front.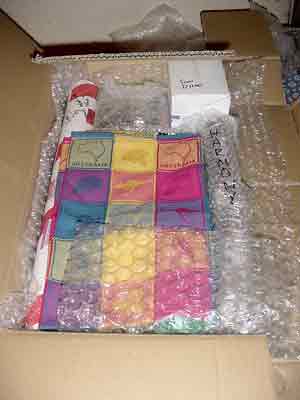 The "padding" goodies placed on top. hj's present is on the left, Scarlett1's at the top, Dime's top right, Harmony's to the right, Tmoid's in the centre (not visible). Malachy (aka "woof"), my dog, also sent a small present ;-)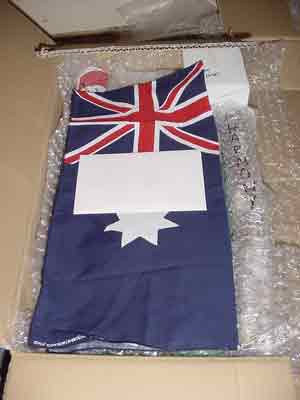 An Australian flag headscarf was placed on top, and the card/note etc. placed on that.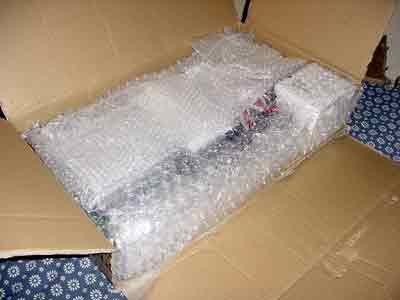 Bubble wrap padding was then layed all around and sticky-taped in place.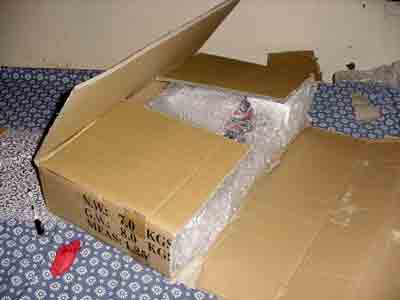 The box, having been cut to size, was then folded up.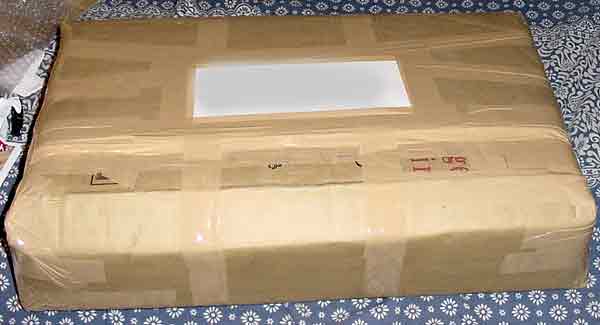 Ready to post. Note address obscured just in case.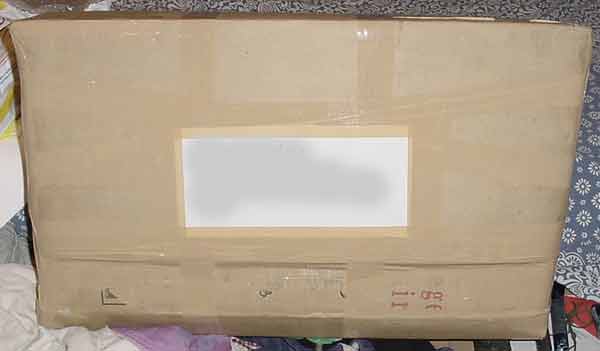 And from the front. I used lots of tape, its double wall cardboard, should be strong, and I used a lot of padding.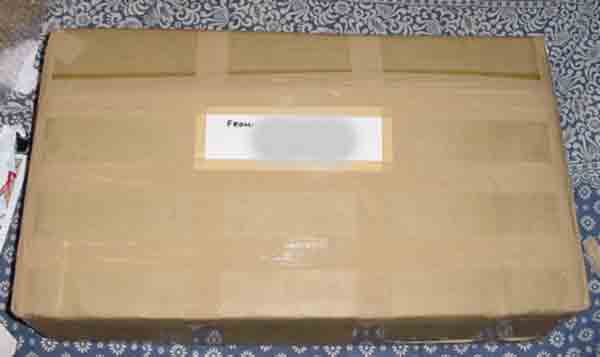 The rear :) How exciting.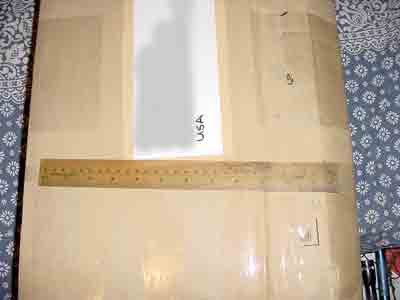 A 30 cm (12 inch) rule to give an idea of the size. It is quite a large box measuring 35 cm (14 in) by 58cm (23in) by 12cm (5in)
The Blurb
Some additional information on a few items:
All Items Made/Produced by and in Australia.
Painted "Bean Tree" Seed
Jo Townsend, Cooktown. These seeds also known as "matchbox seed" as larger ones were made into matchboxes in pioneer days.
Gecko
Shelly Burt, Cooktown. Local artist and potter. Also made the 2 cups I sent prior.
Honey Opalite Rock
Don Croft, Rossvile. A local rock, found and polished by a Rossville local. He's the second house from ours down the road :)
Boronia
Famous highly scented wildflower of W.A.
"Wattle Seed" Soap
Palm Oil, Palm Kernel Oil, Plant Glycerine, Coconut Oil, Tea Tree Oil, Lavendar Oil, Australian Wattle Seed, Eucalyptus Oil.
The Arrival
Meanwhile at lulu's house...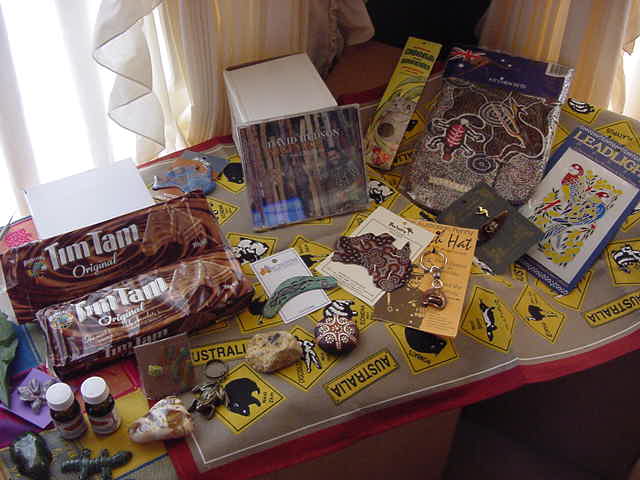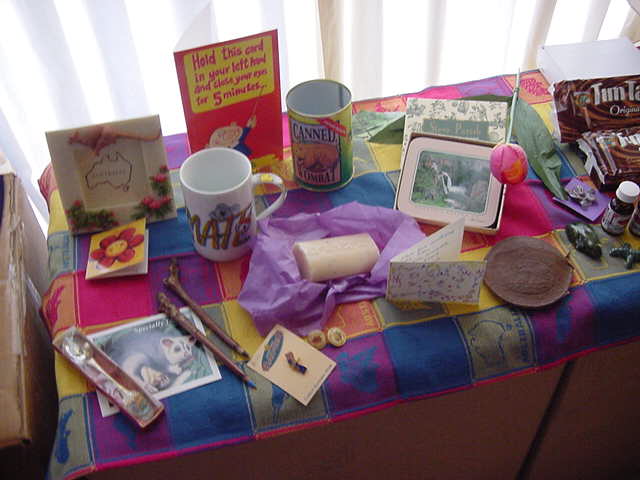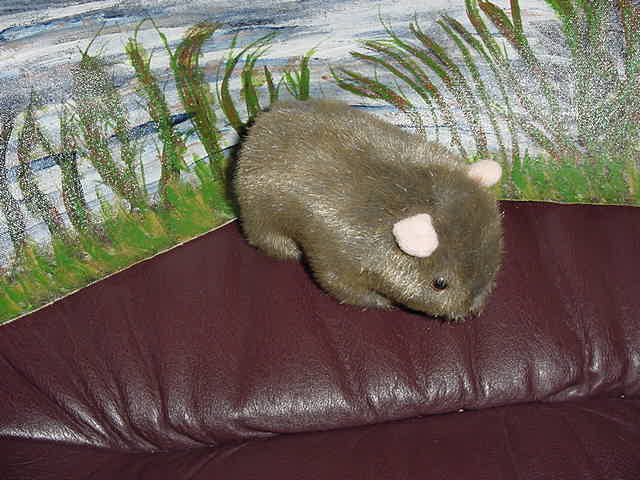 The wombat is out of the canned wombat can, in case you were wondering, couch not included.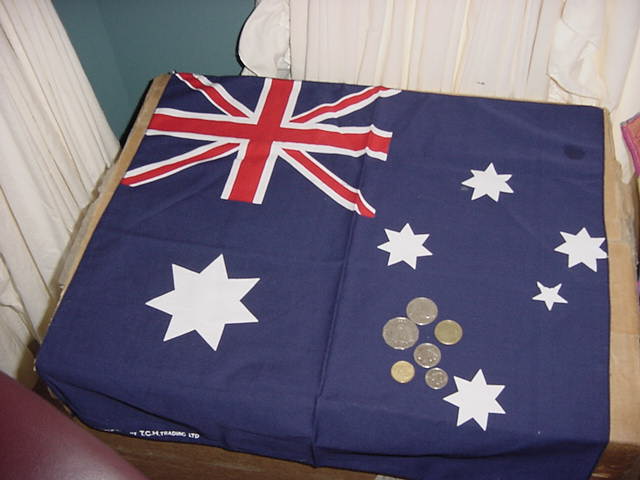 The Thanks
I would like to thank you all for helping me make this present for lulu. I am sure she will really love it, and it will be a great surprise. Obviously, don't tell her about this webpage ;)
- thei